delivered
Identity, Responsive Web Design, UX/UI, Art Direction
Setting the tone
I started with a simple moodboard that helped me get inspired and pave the way of how the website should communicate.
Instead of a value proposition or a brand tagline, a search bar (with a list of frequently explored wines) is displayed on the hero page of the website.
Every product has a simple circle background, depending on what type of wine it is (red, rose or white) it has a different color.
Recommending a wine is a very special and personal thing to do.
I wanted to translate this relationship into the design by making separate pages with recommendations from daily visitors of the shop.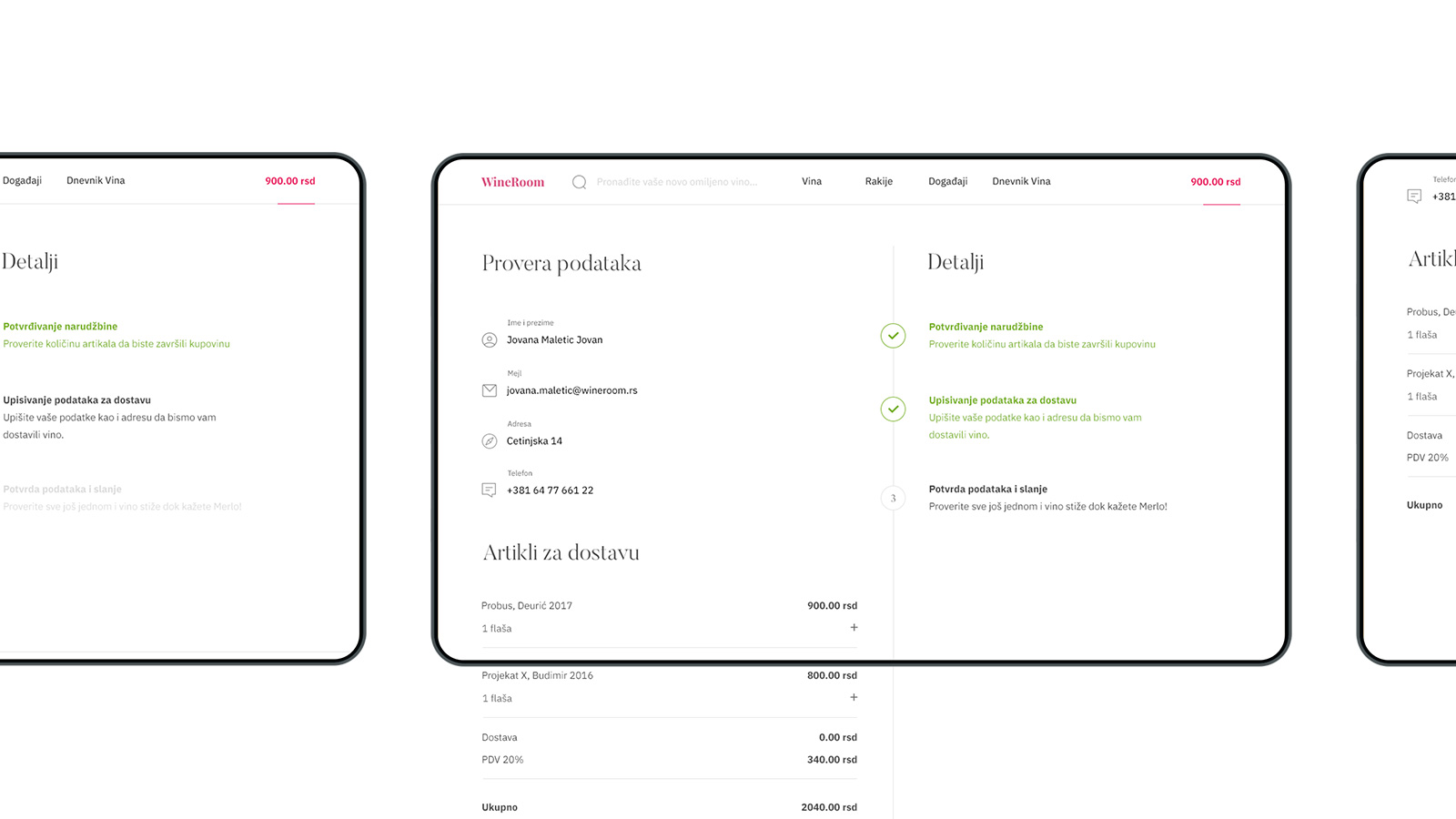 In the slideshow I wanted to show the simple checking out process. The focus is put on providing information to the user before every next step, so that the bounce rate of the most important part of the website would be as low as possible.
Gifs used from giphy
Images belong to their original authors